---
Touchless BSP Sensor
Important Product Information at Bottom of Page
Touchless BSP Sensor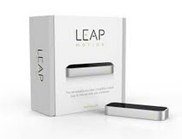 Size
Part #
Price
Qty.
Sensor controller for Touchless BSP
LMC
$85.00
*Please practice using the sensor with Touchless Blue Sky Plan prior to using it during surgery.
*Product warranty provided by Leap Motion (leapmotion.com).
*Additional information about Leap Motion and an introductory video can be seen at leapmotion.com.
*Sensors can also be purchased at local Best Buy stores and other retail locations.
*All sales of the above hardware sensor are final.
To leave a review, please log in and refresh the page.
No ratings. Be the first to leave a review!