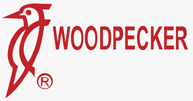 Important Product Information at Bottom of Page
Original Woodpecker Dental i-Sensor
Size
Part #
Price
Qty.

Original Woodpecker Dental i-Sensor H2 (adult)


Special pricing through the end of 2023

27-40-H2
$1995.00
Purchase an i-Sensor H2 and Receive One Item Below For Free
Size
Part #
Price
Qty.

10 Free BlueSkyPlan STL exports. $212.50 value

STL10 - iSensor
$0.00

4 boxes of PGF40FS2 suture. $160 value

PGF40FS2 – iSensor
$0.00
- Comes with user-friendly powerful imaging software
- Support TWAIN option, compatible with nearly every imaging software & dental practice management software in the market, like OpenDental, EagleSoft, EasyDental, Dentrix, Carestream, Weave, CurveHero, Modento, SoftDent, TigerView, Denticon, OrthoTrac, DentiMax, ExcelDent, XDR, Gendex, DEXIS, and many more.
- Support Windows-8 to Windows-11, doesn't support Windows-XP & Mac system
- Ultra-high 25lp/mm theoretical image resolution, up to 1.5 million pixels
- Ergonomically designed makes the photographing process more comfortable
- 4.4mm Thinnest sensor
- Durable and reliable: 80000+ bending test & IP68 highest level of waterproof, can be immersed in disinfectant
- Curved Edges to Avoid Patient Injury
- Highly Flexible Cable, length: 9 ft
- 2 year manufacturer warranty
Item Description:
100% Original Woodpecker Dental i-Sensor H2 (adult) Digital Intraoral X-Ray RVG Sensor Imaging System for Adult, Free Software Ai-Dental. TWAIN Compatible. Waterproof. 4.5mm Thinnest. Ultra-high Image Resolution. Easy to Use Smart and Powerful Software. FDA Approved. Two Year Warranty.
Item Informational Paragraph:
The Woodpecker Dental XRay I-Sensor is a state-of-the-art X-ray imaging system designed for dental practices. It offers high-resolution digital imaging with minimal radiation exposure to patients. The I-Sensor provides clear and detailed images, aiding in accurate diagnosis and treatment planning. With its intuitive design and user-friendly interface, it allows for efficient and seamless integration into dental workflows. The Woodpecker Dental XRay I-Sensor enhances dental professionals' ability to provide precise and effective treatments while prioritizing patient safety and comfort.
Warranty Information:
1. Period Validity:
From the date of sale, the main unit has a 2 year warranty with a warranty card.
2. Range Of Warranty:
Within the warranty period of validity, we are responsible for any troubles caused by quality
problems or products' technique and structure.
3. The following are beyond our Warranty:
a. The damage caused by not following the operation instructions or lack of the needed condition.
b. The damage caused by unsuitable operation or disassembly without authorization.
c. The damage caused by unadvisable transportation or preservation.
d. There isn't the seal of distributor or the warranty card isn't filled in completed.
For assistance please contact Vakker Dental at 888-516-0083, ext 3. Inform technical support your purchase was from Blue Sky Bio.