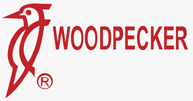 Important Product Information at Bottom of Page
Woodpecker Portable X-ray
Size
Part #
Price
Qty.

Woodpecker AiRay Pro Portable X-ray with scatter shield

AIRAY
$3500.00
Benefits


- 80W Super-Fast Charging Lithium Ion Battery
- 1500 films can be taken under a full charge
- Lightweight Handheld at 5.3 Lbs
- Canon 0.4mm High-Frequency X Ray Tube
- FDA Required Spatter Shield
- Sleek Handheld Design
- 2.8inch Touchscreen Display
- Point and Shoot
AiRay Technical Parameters
Power adapter input
~ 100-240V 50/60Hz 1.5A
Internal power supply
DC 10.8V
X-ray Tube
a) X-ray tube model: D-045;
b) Focal spot: 0.4mm;
c) Target angle: 12.5°;
d) Total filtration: 1.5mmAl/70 kV;
e) Additional filtration: 0.5mmAl/70 kV
Dimensions
14.3″ (w) x 9.7″ (H) x 4.5″ (D)
Weight
2.4KG
The AiRay is Woodpecker's first handheld x-ray device, which has been tested and approved by the FDA for use in dental fields. There is no special software required and can be used with film, sensors, or phosphorus plates. The AiRay includes a 2.8inch touchscreen display with an 80W super-fast charging outlet. The AiRay has a high-capacity 1500mAh lithium-ion battery which allows up to 1,500 dental films to be taken on one charge. With the ability to mount to a tripod, you can use the wired remote control for additional safety precautions. In addition, a comfortable and easy to hold design greatly eases the user's operation for high quality dental films.
With the built in Japanese Canon high-frequency x-ray tube, in addition to the refined tube manufacturing process, the Woodpecker AiRay ensures x-ray output stability, quality, guaranteed safe photographing. With Emission power up to 210W there is much shorter exposure time, which allows accurate and quick photography of different tooth positions, while A 0.4mm x-ray tube will provide high-quality clear images for various diagnostic needs.
2 Year Manufacturing Warranty
For assistance please contact Vakker Dental at 888-516-0083, ext 3. Inform technical support your purchase was from Blue Sky Bio.